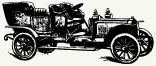 The Waverly Story
The Waverly Hotel & Residences draws its inspiration from the rich heritage of Whitefield. The
rooms in Bangalore
Waverly Hotel pays tribute to Whitefield's rich historical "British" connection through a 'colonial meets contemporary' concept.
The Maharaja of Mysore, Charmaraja Wodeyar, granted 3,900 acres towards the creation of a settlement for the Anglo-Indian community in the year 1882. As such, Whitefield was born and was named after David White, who conceptualized the idea of this settlement and also resided here. 
In 1896, a young British army officer by the name of Winston Churchill arrived in Bangalore and, as narrated by the ex-prime minister himself, fell in love with the weather, flowers and butterflies the city had to offer. In fact, the historic Waverly Hotel Bangalore Club proudly claims Winston Churchill still owes the club 13 Rupees from an unpaid bill during one of his visits. Rumour has it that during his visits, Churchill courted Rose Hamilton, the daughter of James Hamilton, who was the then owner of the Inn. The Waverly Inn still stands as one of the best hotel in Whitefield, Bangalore, though it is now a private residence.
The history of Whitefield and its surrounding areas are imbibed in The Waverly Hotel & Residences in Whitefield through our 54 spacious rooms, modern British pub, hotel veranda, and the living room; providing a modern experience with historical notes Churchill would have appreciated. This
hotel in Whitefield, Bangalore
,  experience can be summed up as old world charm in a modern setting.